ALGARVE
The Algarve project development site is located in the Wanheimerort district of Duisburg. The direct proximity to the banks of the Rhine and the newly designed Rhine Park offer great development potential for the property. The International Garden Exhibition Metropole Ruhr, which will take place in Duisburg in 2027, will enhance the city enormously. The aim is to create an urban area with approx. 229,000 m² gross floor area and a residential share of approx. 70%, which will be supplemented by office and commercial space.
Highlights:
Type of use
70% Residential / 30% Commercial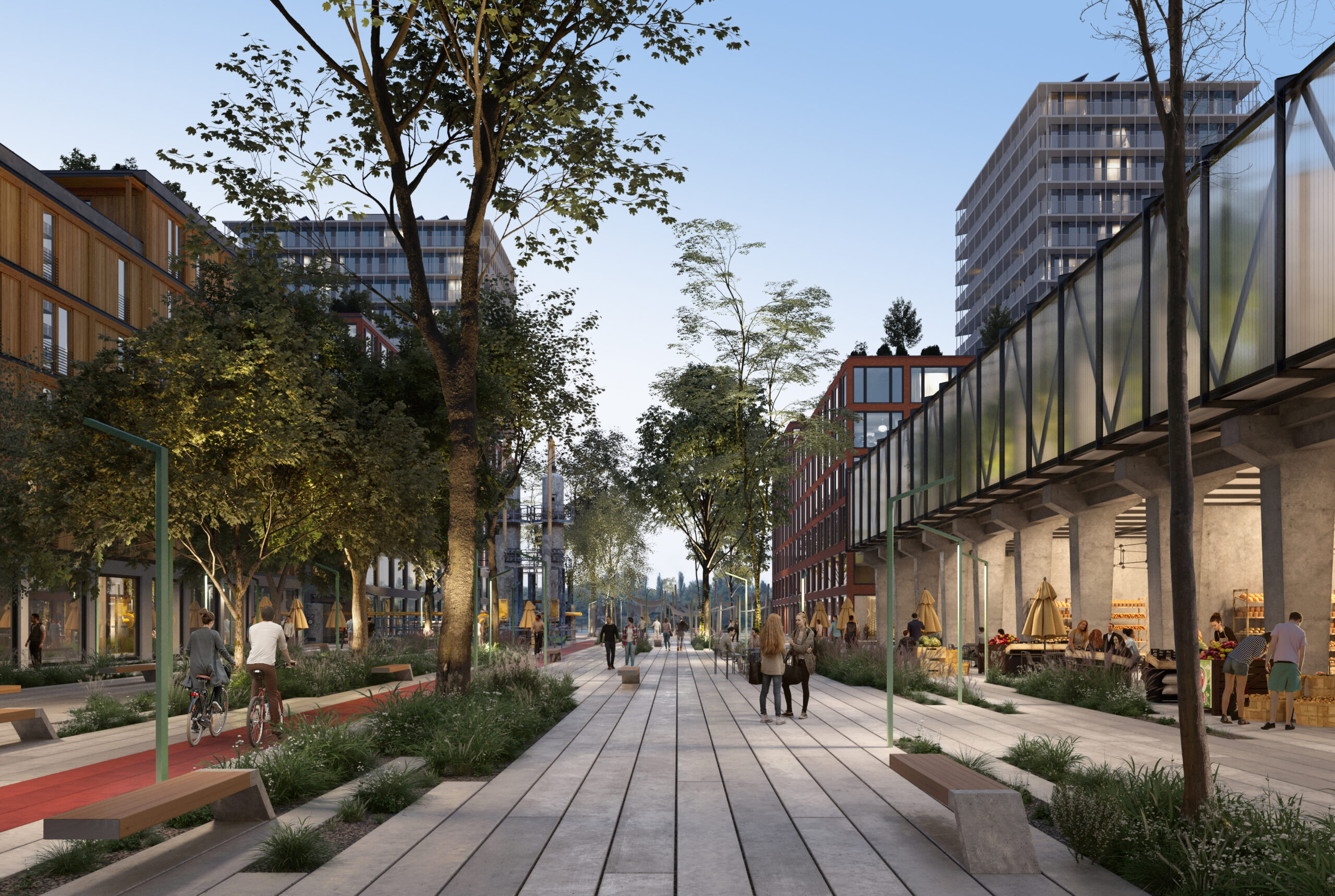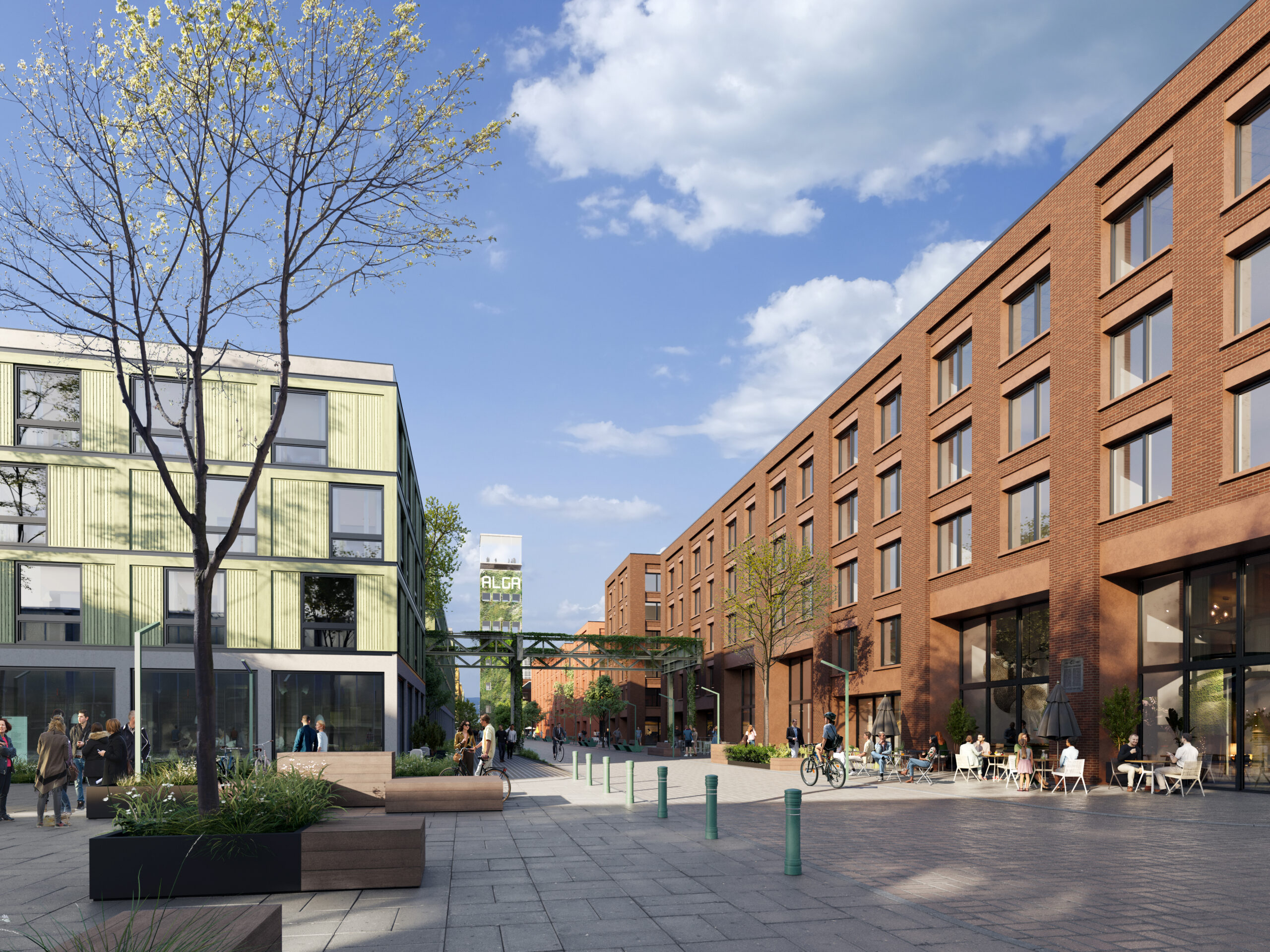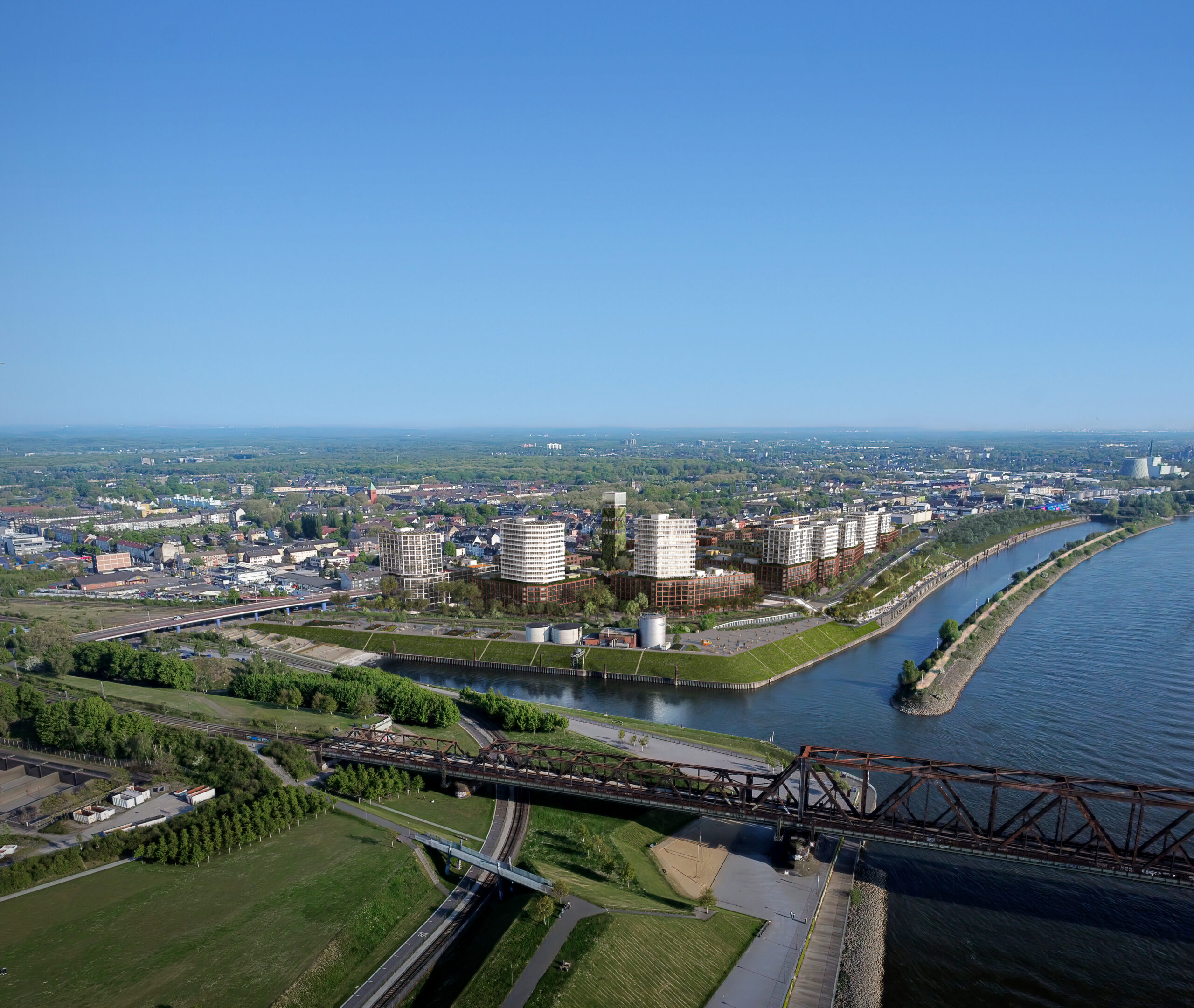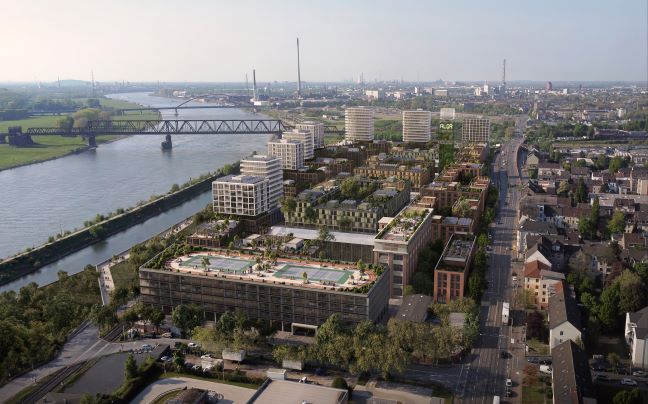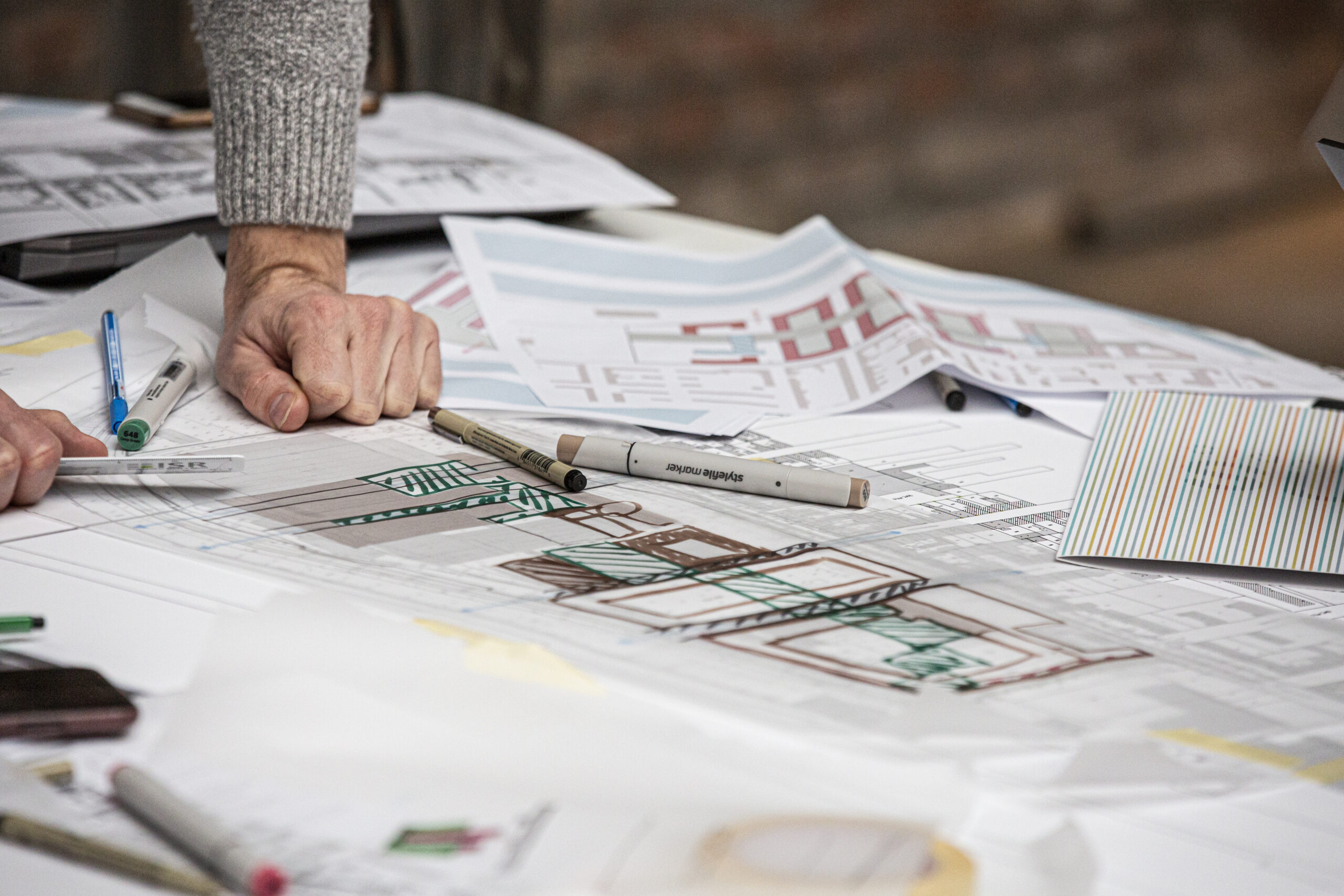 The urban feasibility study provides for the preservation of identity-forming existing buildings and the construction of sustainable new buildings, taking into account the ESG criteria, and has clarified the potential of the site. In Q1/2023, the quality assurance process began in the form of a workshop procedure, which will be completed in Q4/2023 and will lead to a master plan for the entire site in parallel.
Planning workshop [March 2023]
In the course of the quality assurance procedure, our two-day planning workshop in Duisburg has already produced the first promising urban development ideas for the Algarve quarter. The participating architectural firms C.F. Møller, UNStudio, Jan Wiese Architekten and caspar. visited the site with the existing hall structures as well as the neighbouring Wanheimerort and were thus able to get a first impression of the location.
The urban planners from Gehl Architects presented the Public Life Analysis that had been prepared and, after an intensive working phase, the architectural teams showed the committee members the first drafts that had been prepared. Already at this early stage of the workshop process, the candidates convinced with ideas on how the future quarter can become an innovative, modern and sustainable place of encounter.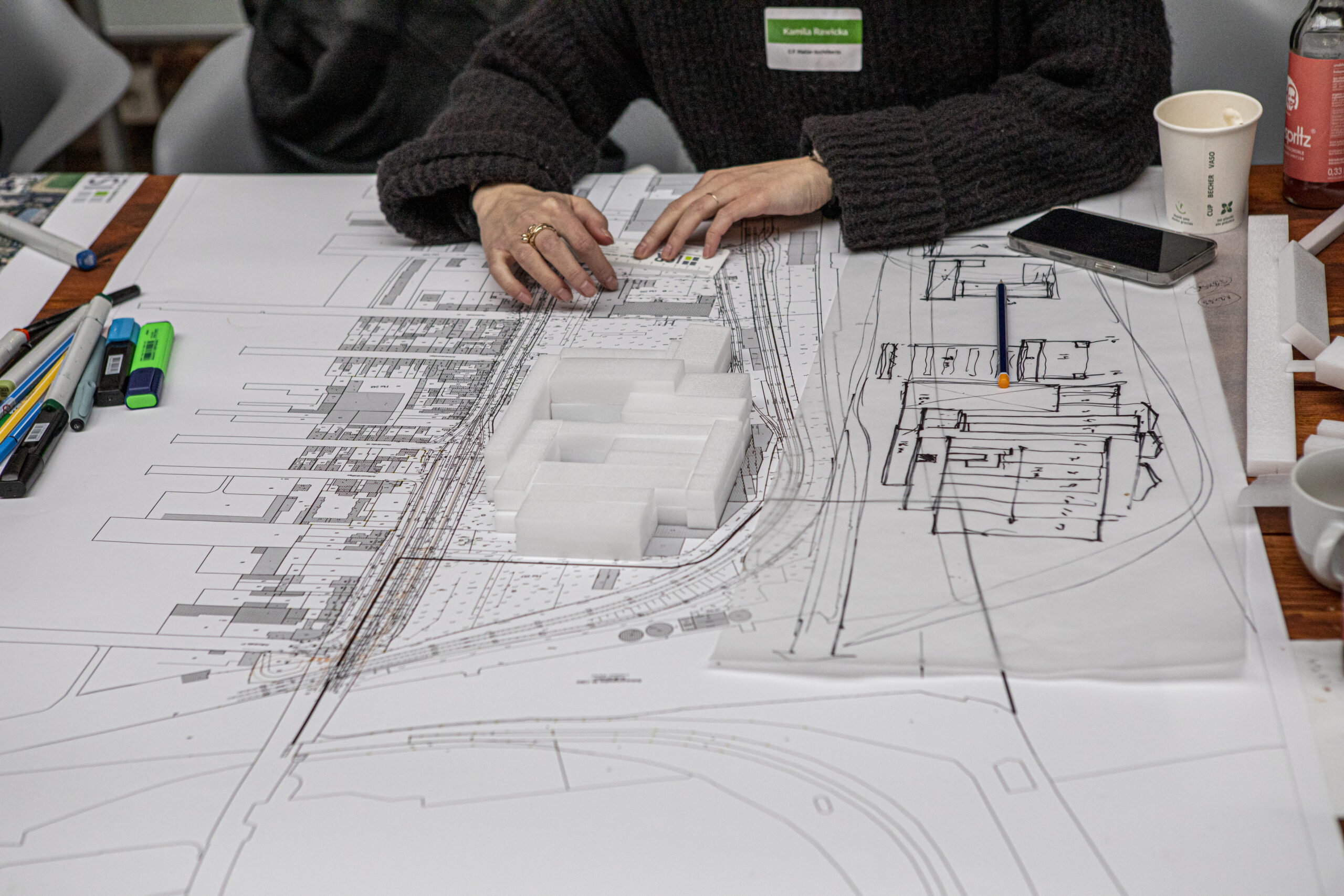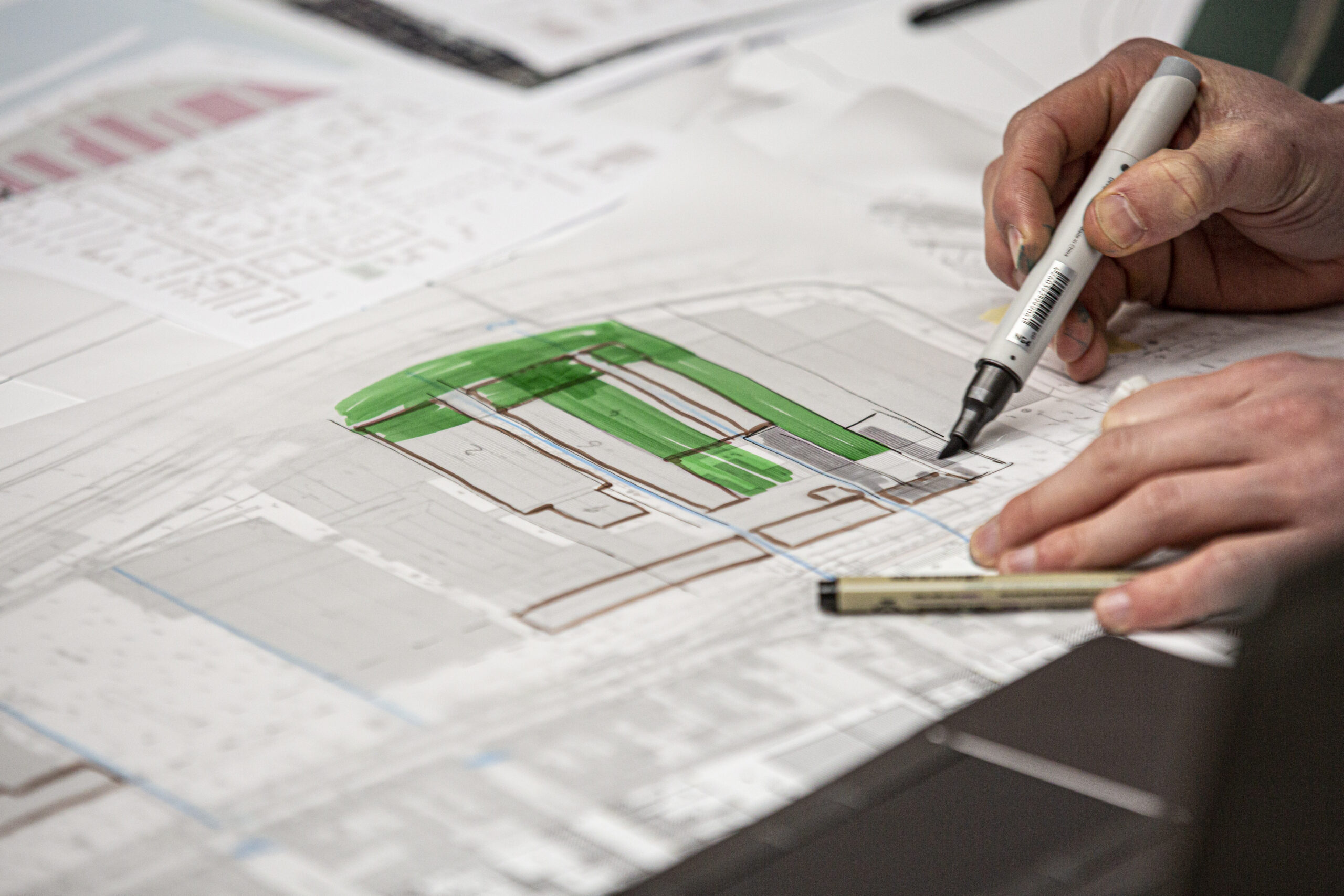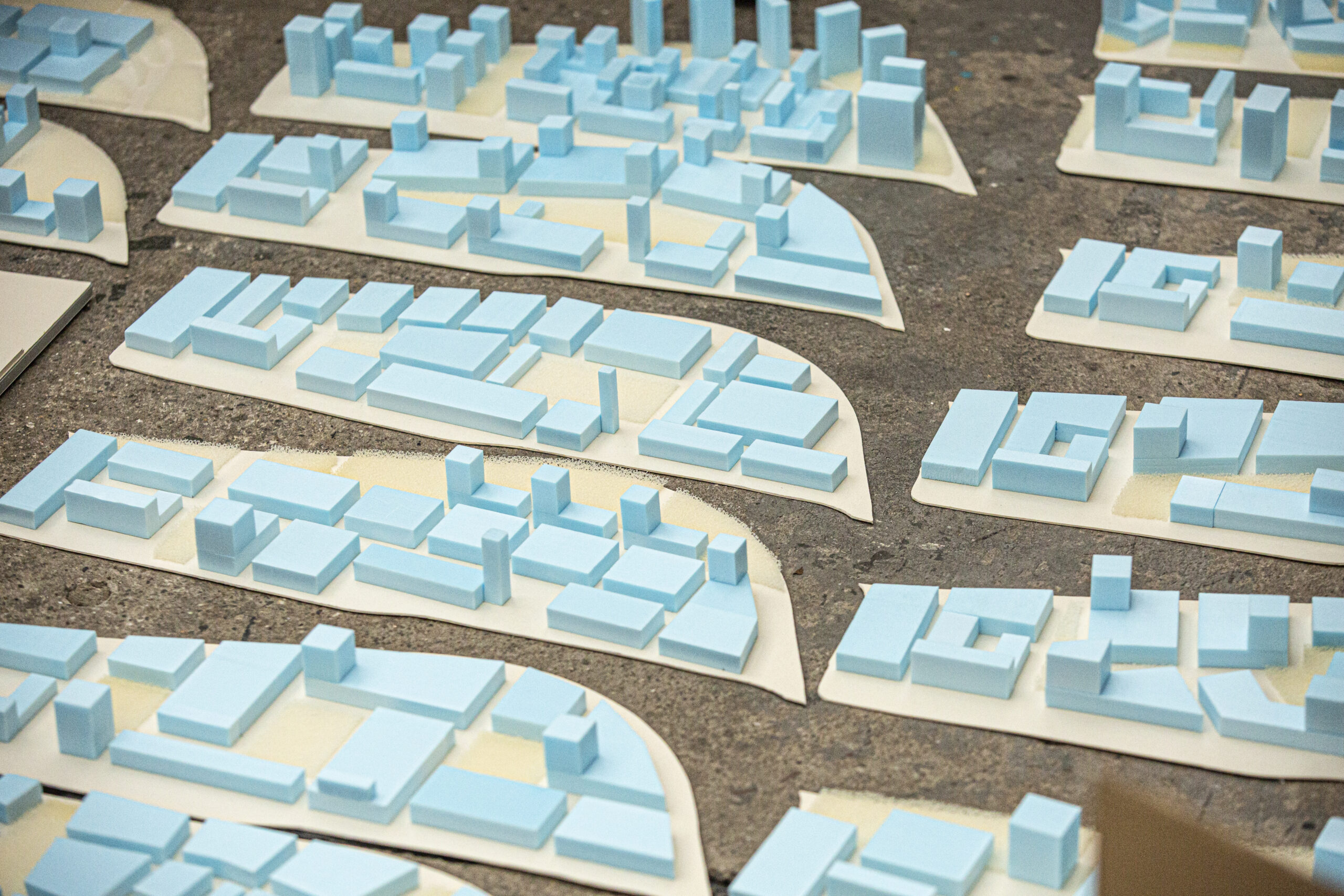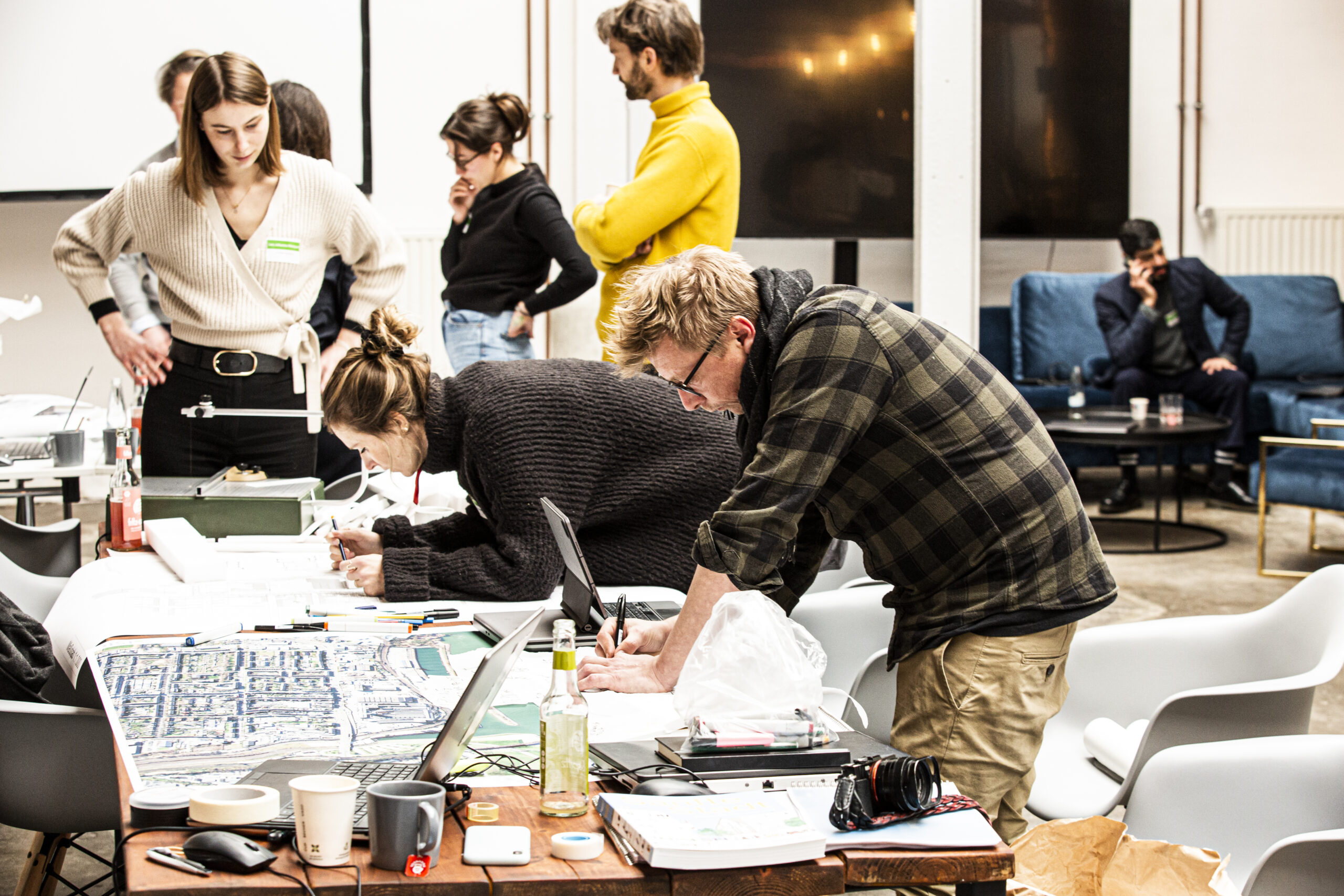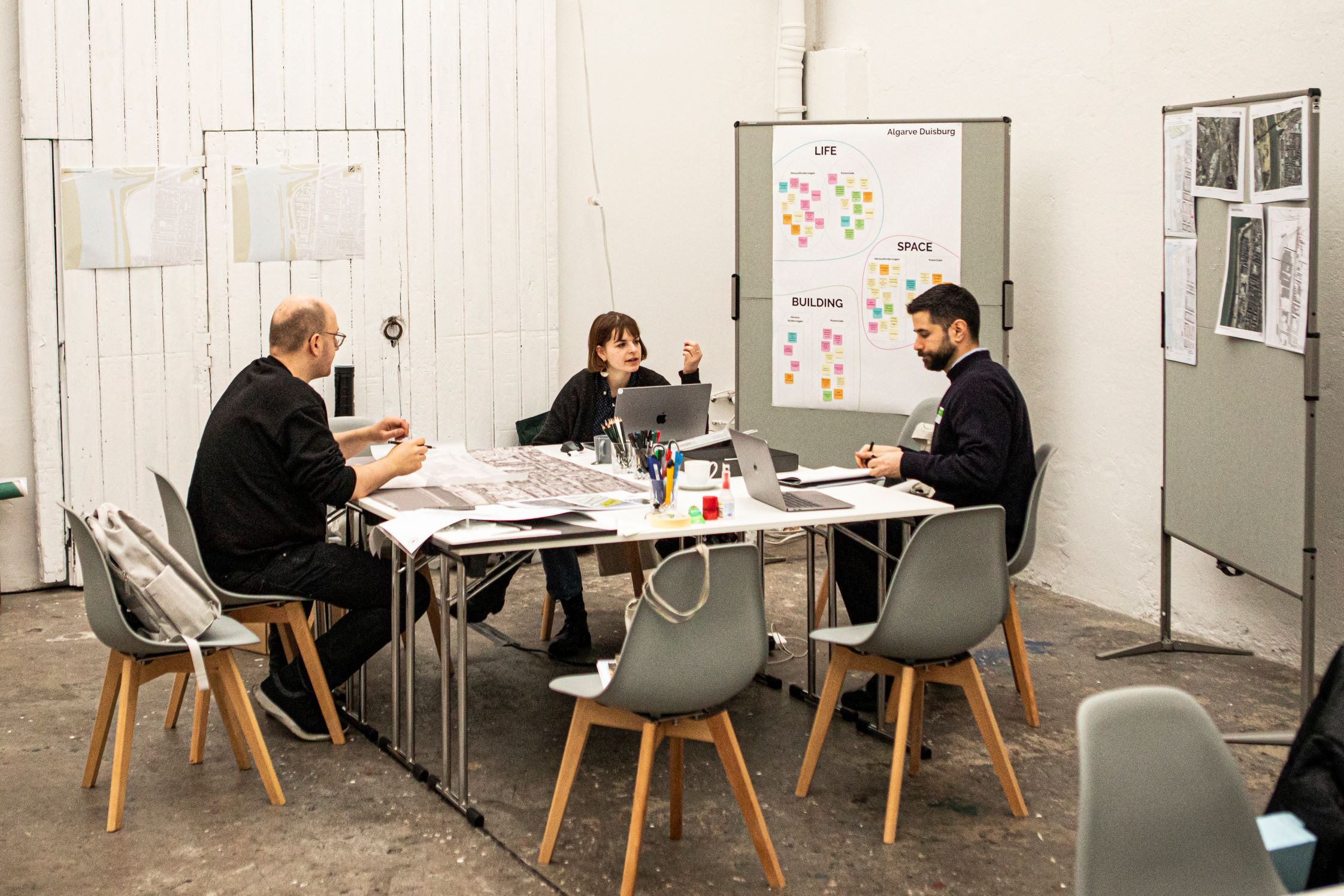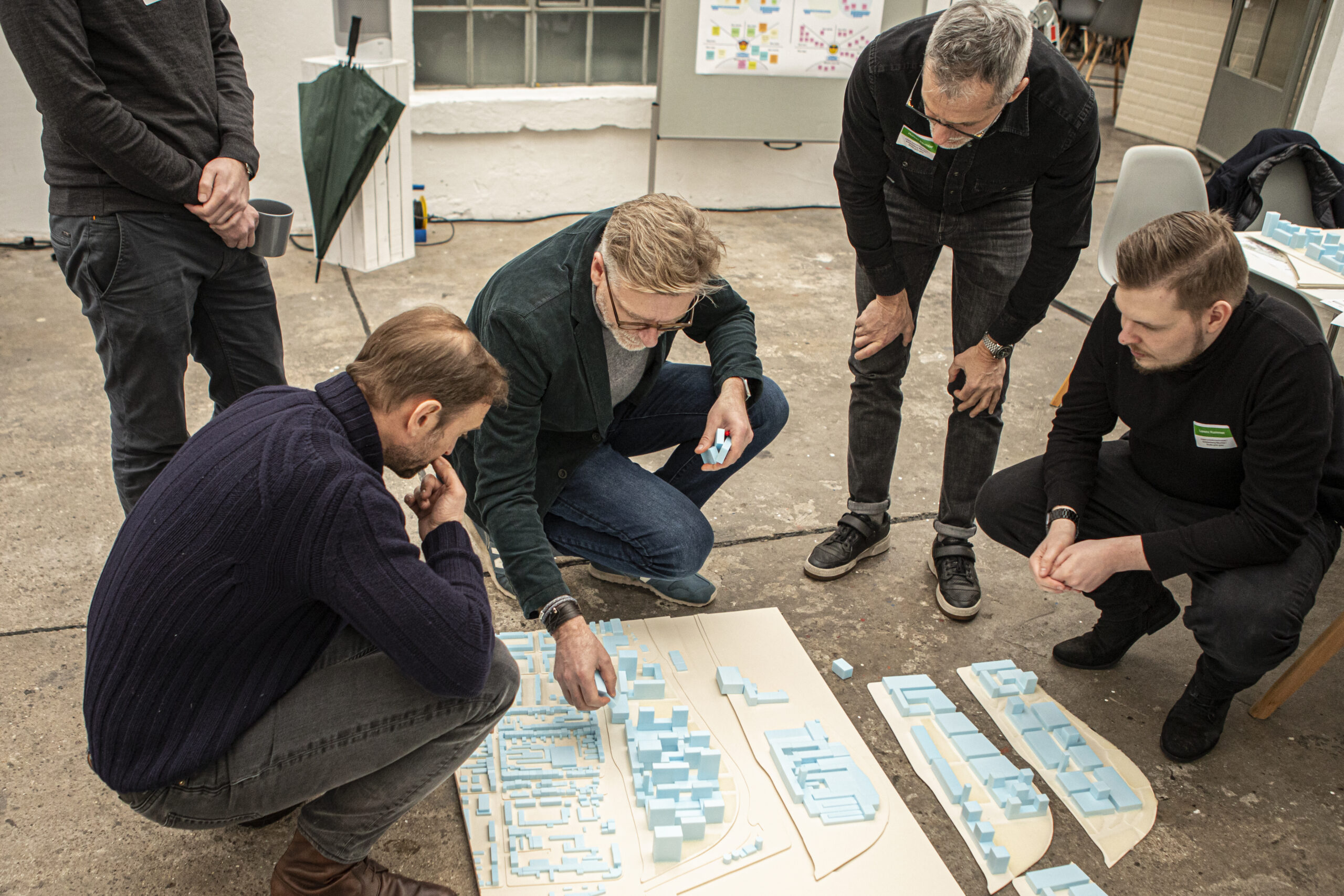 Future Workshop [May 2023]
The second date of our workshop process was able to fully meet the high expectations from the planning workshop. The presentation of the urban planning designs by the architectural firms Jan Wiese Architekten, UNStudio, caspar. and C.F. Møller took place during our future workshop. The exciting concepts and ideas for the future use and zoning of the site can already be seen. Following the presentations, the designs were discussed by the panel members. All the works are characterised by a sustainable and low-car neighbourhood concept and show innovative approaches to creating a living space for the future residents.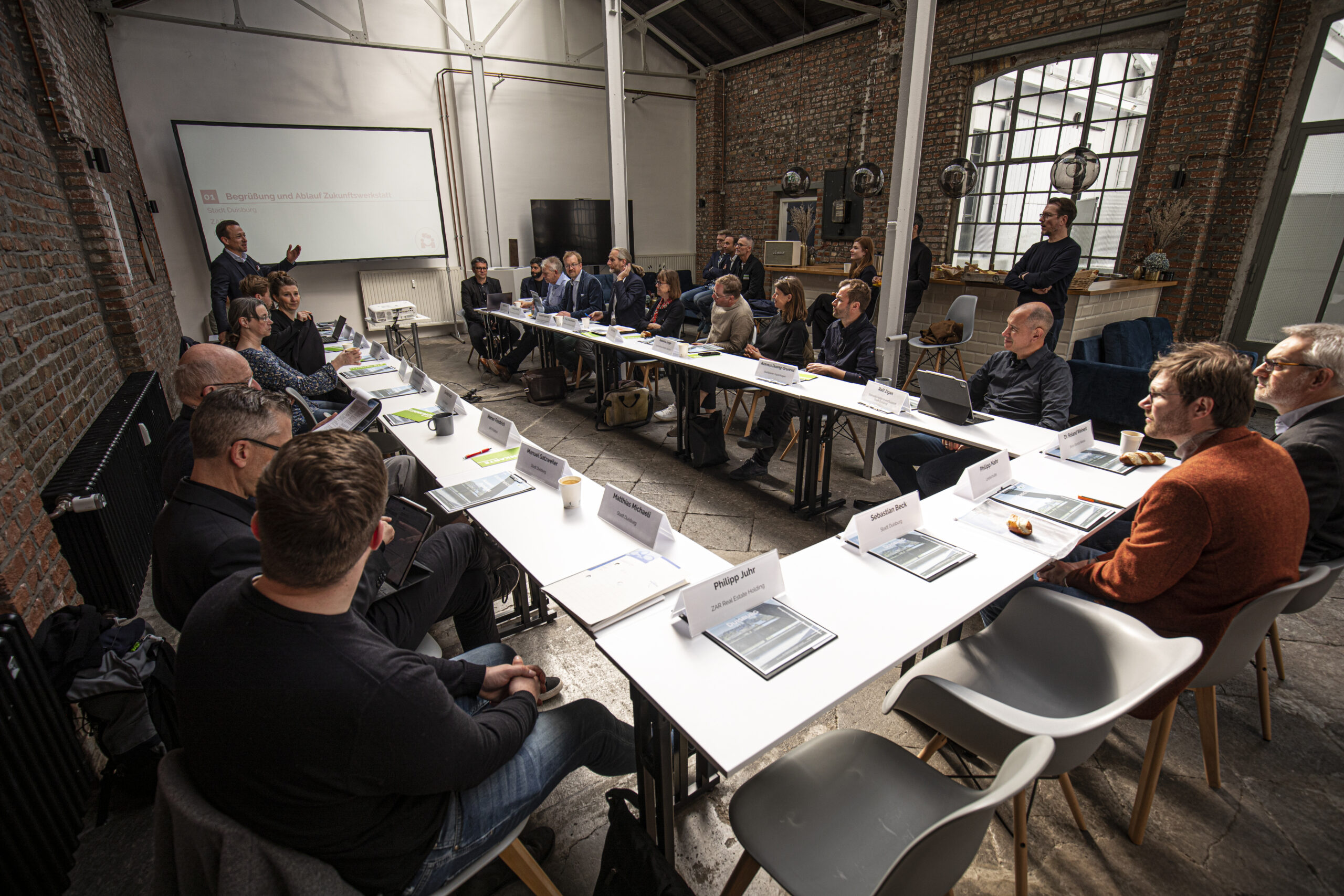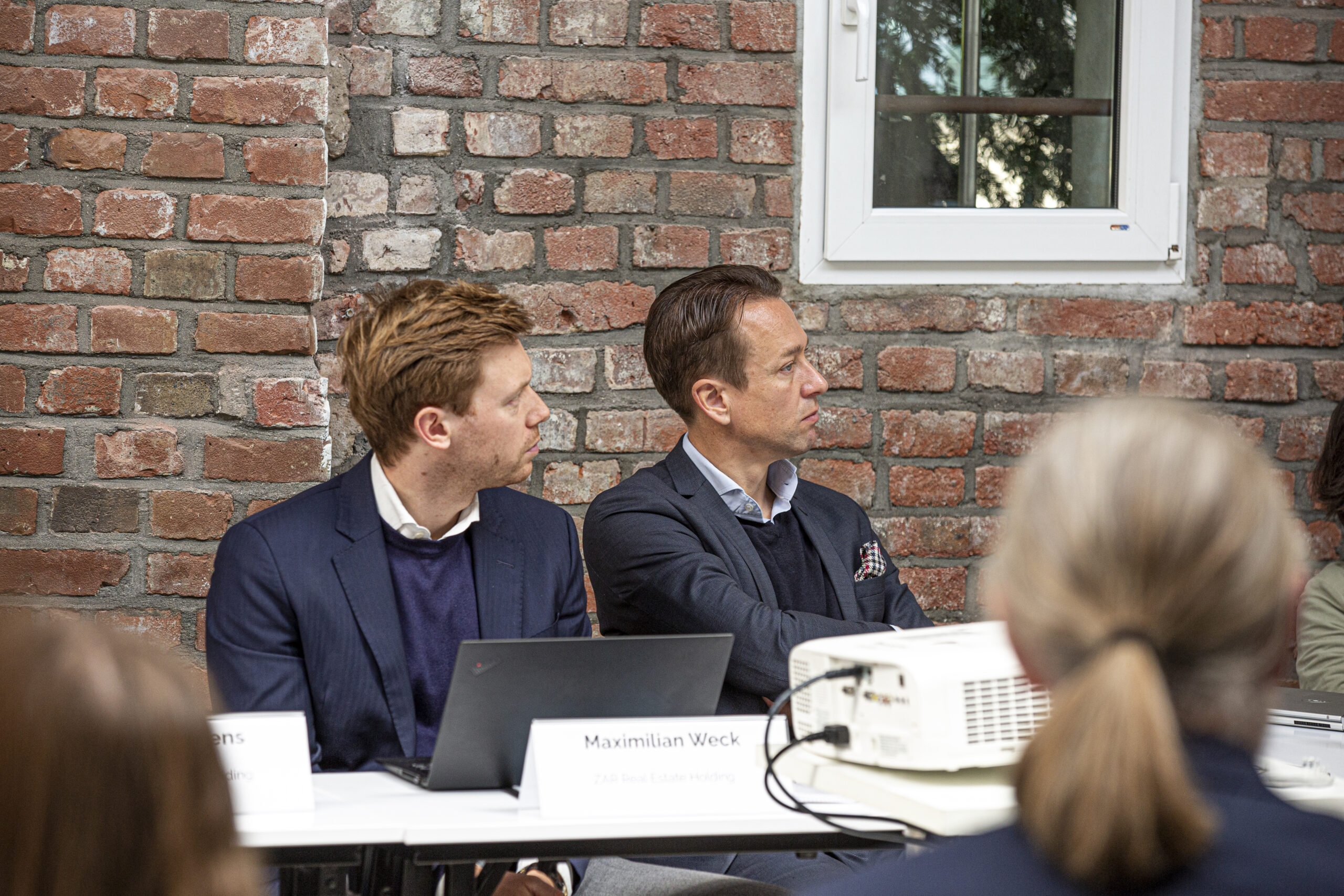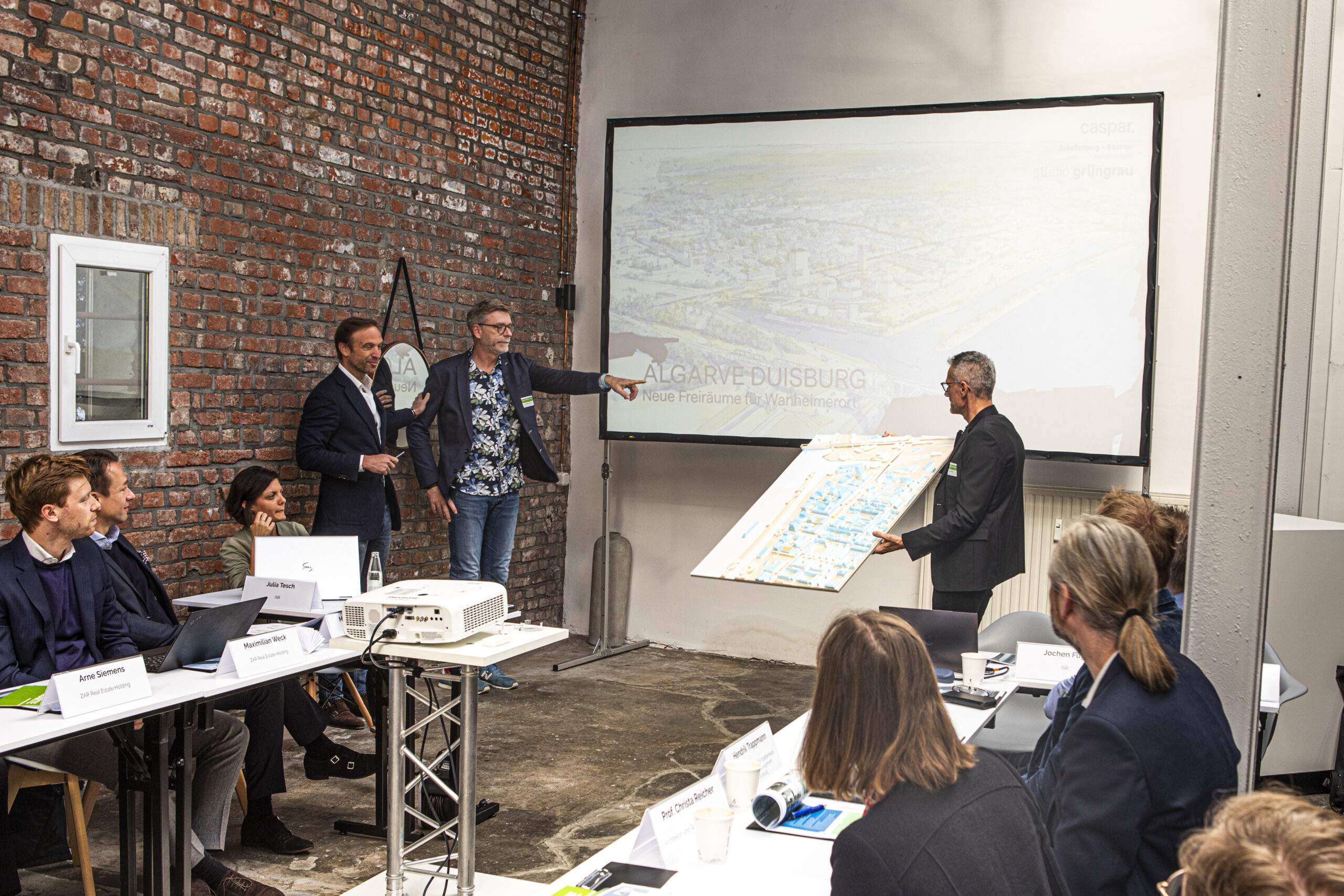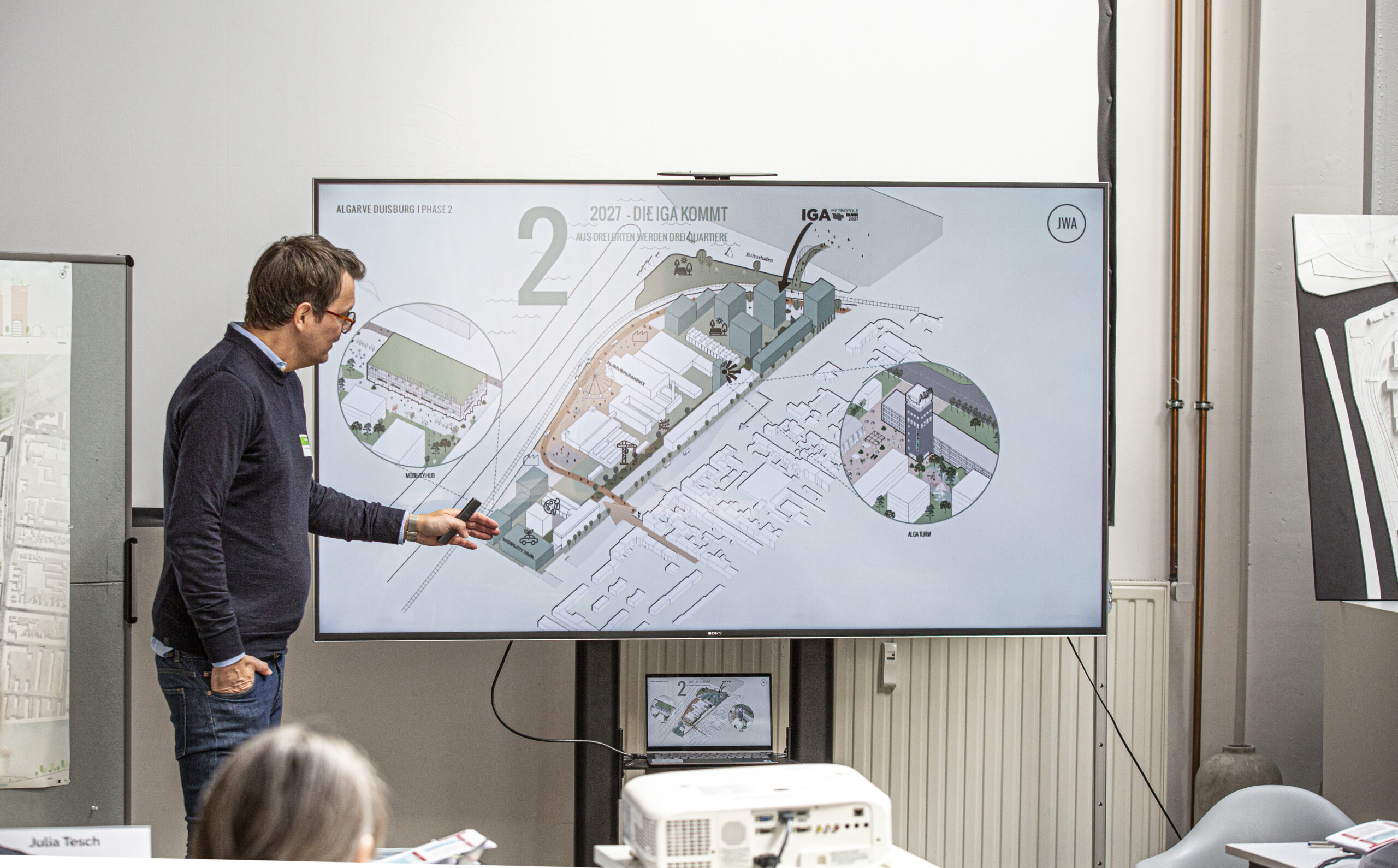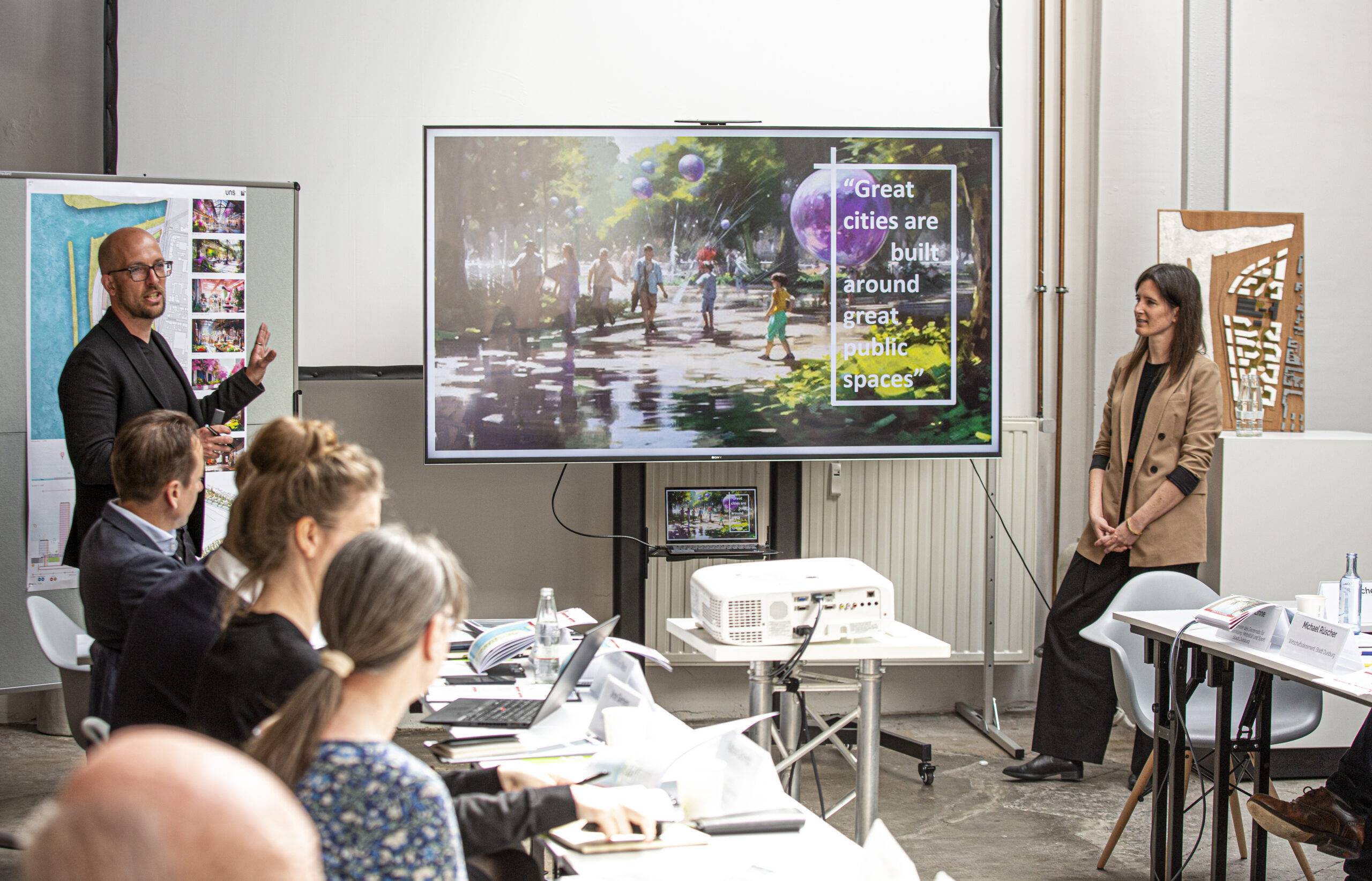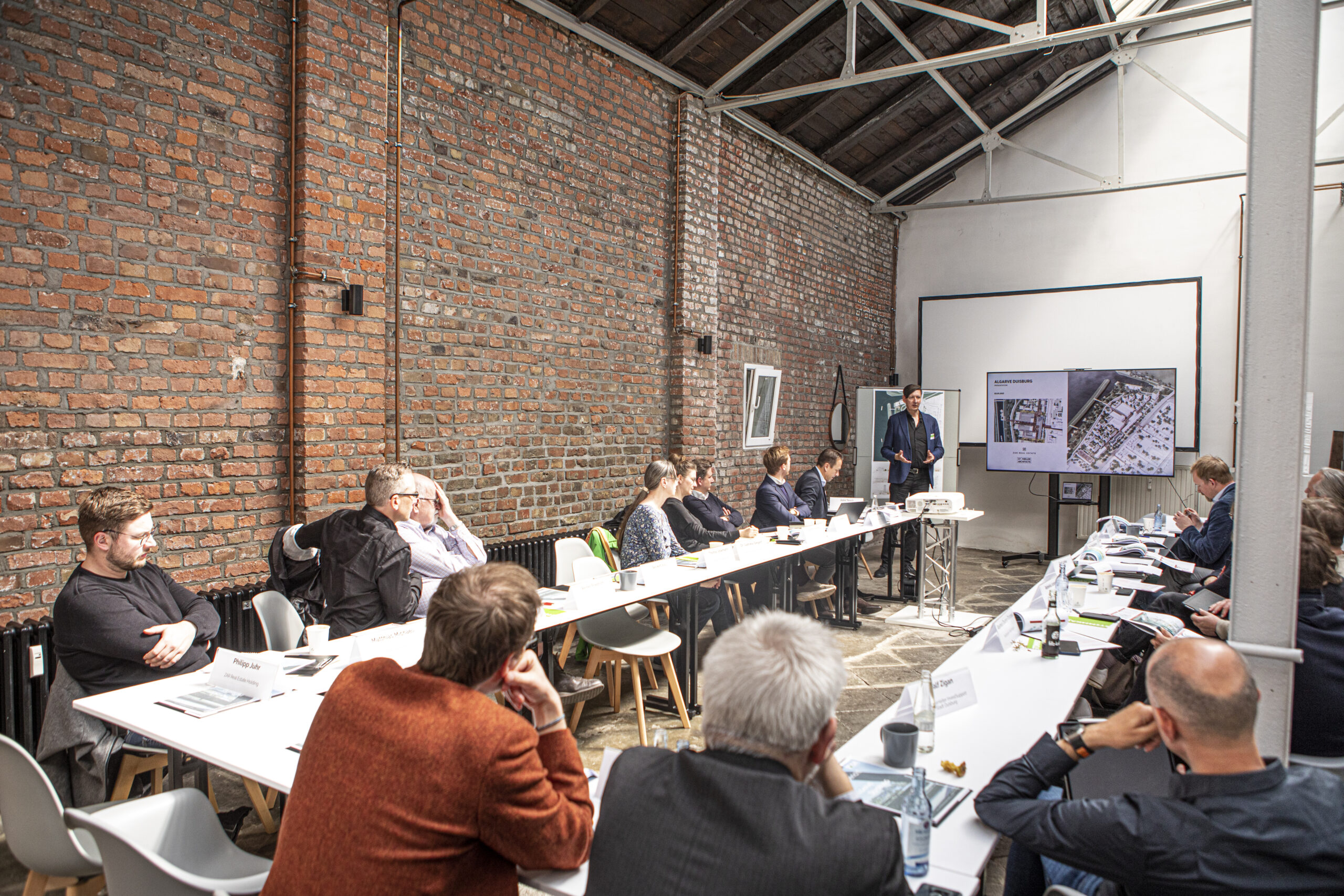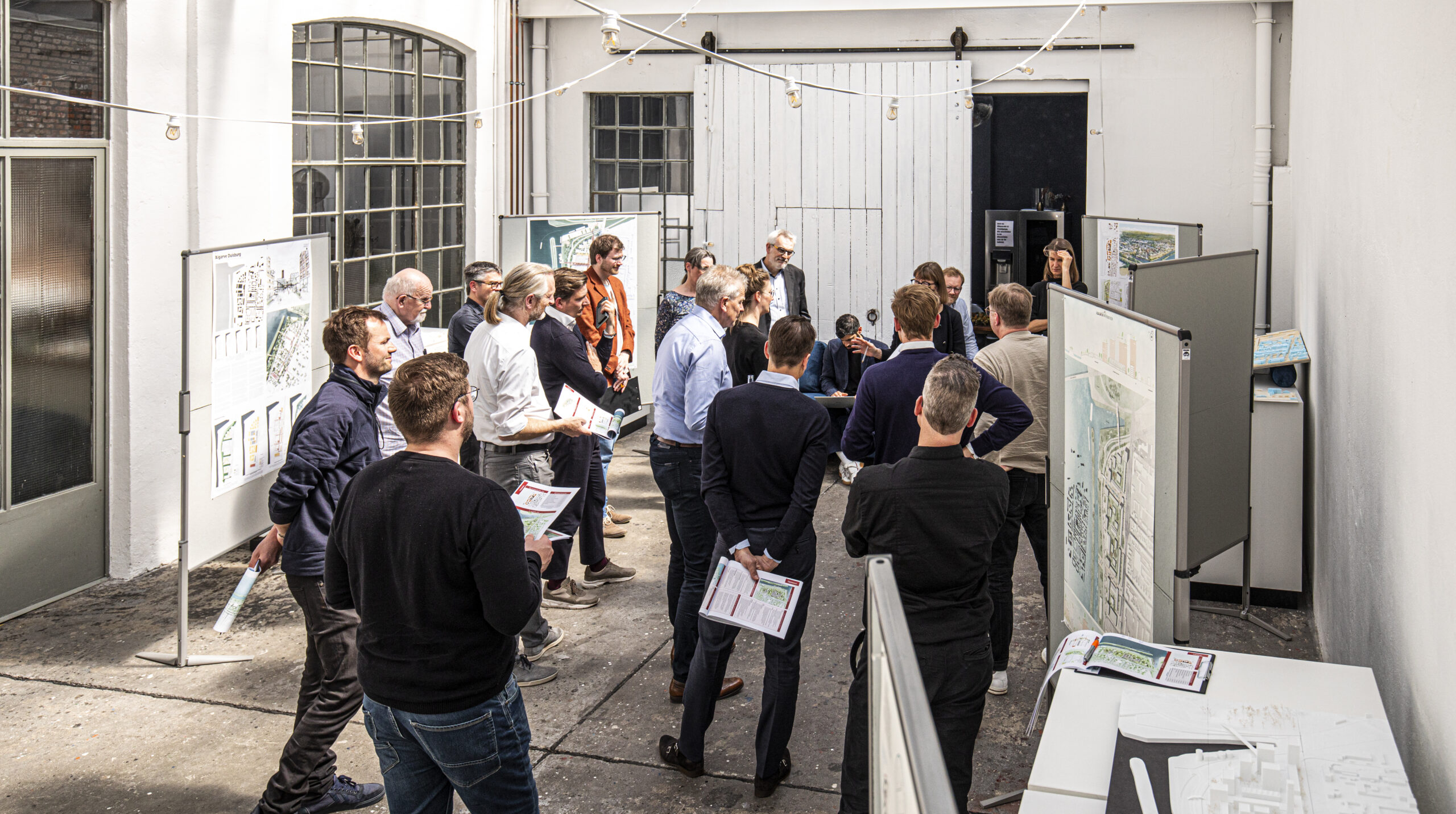 Projekte
Every project development and every property is individual. For this reason, we look at each new project with a fresh eye in order to work out the site-specific features and create a promising, sustainable project that is integrated into society.
More