We see ourselves as a transformer of
residential properties and sustainable neighbourhood developments.

We structure our sustainability strategy and measures based on three pillars. Our central goal is to act socially, ecologically and economically responsibly as a real estate company and to continuously improve our sustainability performance in all areas.
Goals & Measures
As a company committed to sustainable neighbourhood developments and manage-to-ESG strategies for existing properties, the objectives and measures of ZAR Real Estate Holding also pay tribute to the Sustainable Development Goals (SDGs) of the United Nations.
1. No Poverty
Focus on social, subsidised and affordable housing, access to affordable energy
3. Good Health and Well-being
Create and promote measures that strengthen the quality of work, morale and health of our employees
5. Gender Equality
Women's quota of at least 40% at management level
7. Affordable and clean energy
Use of resource-conserving and regenerative energy sources, with the aim of building all new buildings in a resource-conserving and taxonomy-compliant manner at the level of KfW 40 standard
9. Industry, Innovation and Infrastructure
District planning in close cooperation with stakeholders and communities to address needs
11. Sustainable Cities and Communities
Creation of living space with the highest quality of stay in social and ecological terms (e.g. green roofs and façades taking into account factors for more biodiversity: 90 % native, resilient and insect-friendly planting). Modern and contemporary mobility concepts to promote the "15-Min-City" and reduce motorised individual transport.
13. Climate Action
Achieve CO2 neutrality at the corporate level and develop a property-specific decarbonisation strategy. Significant improvement of the energy efficiency classes of the residential portfolio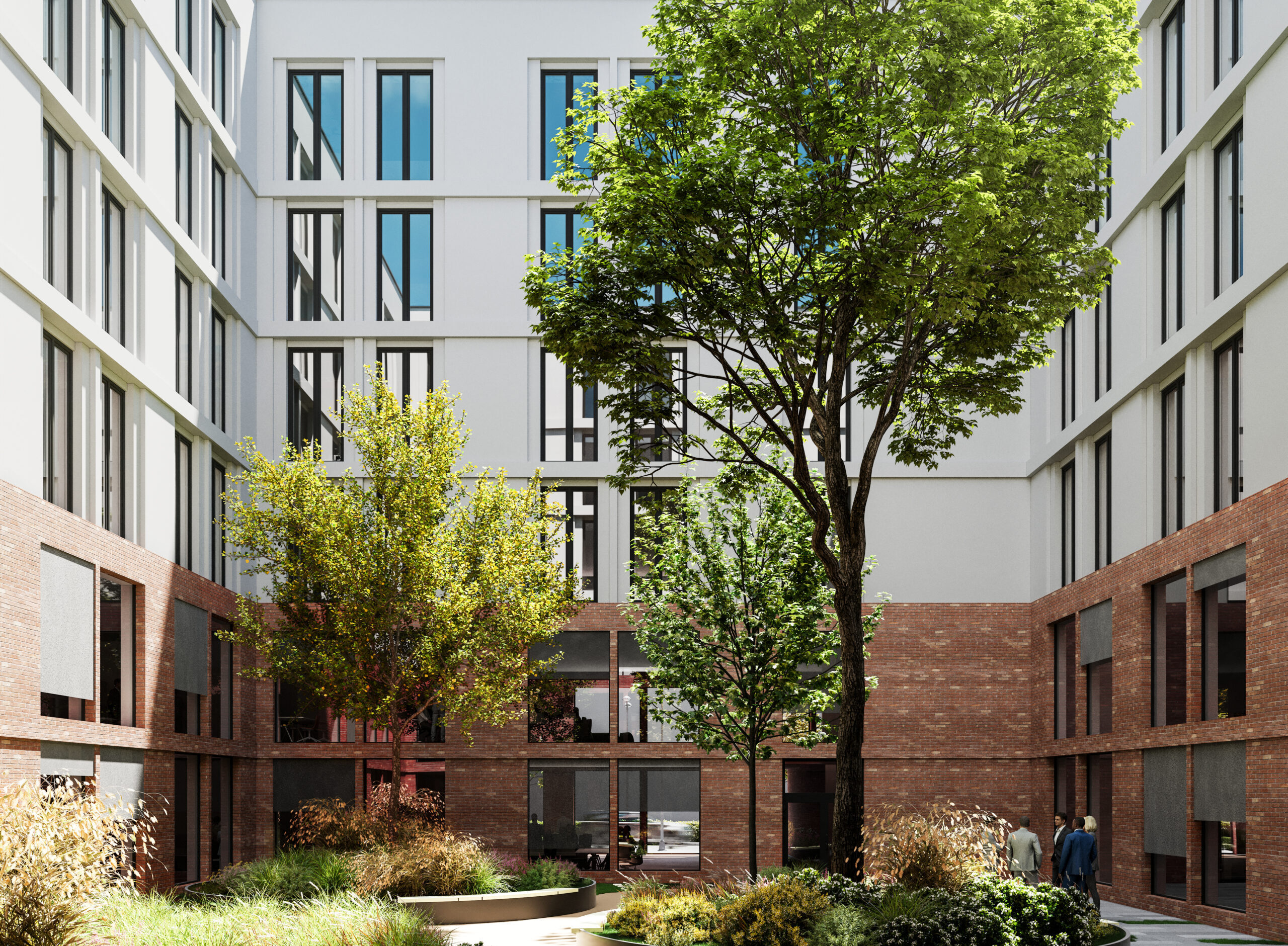 ESG measures
We not only take responsibility for the environment, but also for society and the economy.
More